Clearing 2015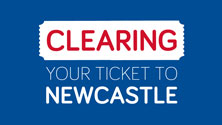 Think you might be in Clearing? If you get ABB or above, we have places available.
Hotlines open at 7.30am on Thursday 13 August.
Don't wait for your results, get ready for Clearing now:
20% Off Tuition Fees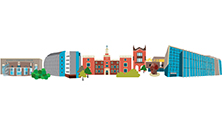 Did you know that Newcastle graduates can get 20% off their postgraduate tuition fees? The discount applies to:
degree-awarding postgraduate courses
self-funded, or partially self-funded, students
Check our Alumni Tuition Fee Discount to see if you're eligible.