Funding boost for life and health sciences in the North of England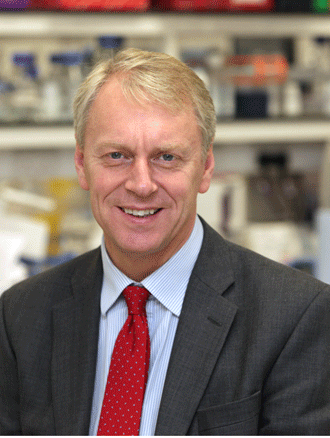 The Northern Health Science Alliance's (NHSA) ambitious project of establishing an internationally recognised life science and healthcare economy in the North of England has been given a vital boost following funding from Higher Education Funding Council England (HEFCE).
The NHSA, a partnership established by the leading Universities, NHS Hospital Trusts and Academic Health Science Networks (AHSNs) in the North of England, has been awarded £2.9 million to support their operations over the next five years. The funding from HEFCE will be used in addition to pre-committed funds from NHSA members.
David Sweeney, HEFCE Director for Research, Education and Knowledge Exchange, said: "This is an exciting development which complements other activity HEFCE has supported in the North as well as our investment in MedCity in London and the South East. The relationship between higher education and life sciences is an important one, particularly the potential to unlock other investment across both public and private sectors and to drive innovation. We look forward to working with the project."
HEFCE funding will allow the NHSA to employ a highly credible team, spread across the major population centres of the North. The team will work to secure novel models of industrial funding and unlock private sector investment to support research activities and innovation partnerships.
The award was secured for the NHSA by Newcastle University who are a founding member of the NHSA and hold a position on the NHSA Board.
Professor Chris Day (pictured), NHSA Board member and Pro-Vice Chancellor of the Faculty of Medical Sciences and Professor of Liver Medicine at Newcastle University, said: "Medicine and Life Science research is now delivered through collaboration and scale. If we are to compete with the rapidly expanding research economies of China, USA and Singapore we need to harness the collective strengths that exist in the Northern universities and Hospital Trusts to support discovery, development and manufacture."
Sir Leonard Fenwick, Chief Executive of the Newcastle upon Tyne Hospitals NHS Foundation Trust explains: "We have by working together here in the North a tremendous momentum in the field of healthcare related science and innovation. This investment shall further underpin our collaborative strengths with demonstrable returns for the United Kingdom."
The boost from HEFCE will work to support the North of England's important life sciences sector. When combined the northern clinical academic institutions have generated approximately 220 patents in the last 10 years. In addition, the north is home to over 1,000 life science businesses, supports approximately 38,000 high skilled jobs and has a turnover of £10.8billion underpinned by world leading science and technology.
Dr Hakim Yadi, CEO of the Northern Health Science Alliance, said: "We're extremely delighted to have received this latest funding from HEFCE. Investment in the development of the life sciences sector has the potential to unlock a new industrial powerhouse for the UK and 21st Century health technology.
Northern cities are well on the way to capitalise on this potential, and this investment will help change the pace at which these revolutions happen. By working pro-actively with industry to drive economic growth of the region through leveraging unique investment from overseas investors and venture capital seeking UK universities as innovation partners, we hope to increase the number of clinical trials as well as commercial research income across the North."
published on: 2 March 2015