Leading expert in social renewal recognised with prestigious fellowship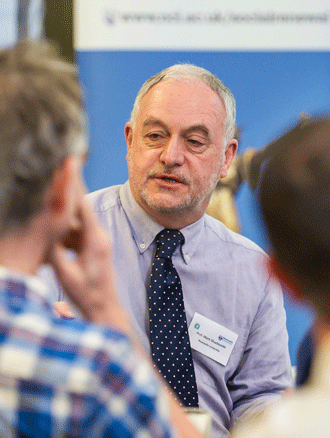 The Carnegie Trust has announced the appointment of Professor Mark Shucksmith OBE as Carnegie Fellow for 2015.
Professor Shucksmith has been appointed to lead The Trust's InterAction: How the third sector and academics can work together to influence policy and practice project. This work seeks to address one of the key findings from the research in the Evidence Exchange report, published by the Trust in 2013.
As part of his study, Professor Shucksmith will be hosting a number of roundtable events across the UK during the spring to explore the issues before reporting on his findings later in the year.
Professor Shucksmith said: "The evidence produced by universities is highly trusted but rarely reaches policy and practice: working with the third sector could help increase the impact of universities' work as well as helping community and voluntary organisations achieve their charitable objectives.
"I have worked closely for many years with charities, trusts, community and voluntary organisations to help them make a difference and I hope that working as a Carnegie Fellow on this InterActions project during 2015 will help more colleagues to bridge the gap between academia and the third sector and so contribute more to policy and practice."
Mark is Professor of Planning at Newcastle University and Director of the Newcastle University Institute for Social Renewal, where he aims to connect social renewal research with policy and practice. Social renewal concerns the capacity of people, communities and societies to thrive in the context of rapid, transformational change – a challenge we all face today.
In addition to his post at the University, Professor Shucksmith is a Trustee of ACRE (Action with Communities in Rural England). Previously he was a Commissioner with the Commission for Rural Communities, Professor of Land Economy and Co-Director of the Arkleton Centre for Rural Development Research at the University of Aberdeen, Co-Director of the Scottish Centre for Research on Social Justice (Aberdeen and Glasgow Universities) and an advisor to the Carnegie Commission for Rural Communities and to the Joseph Rowntree Foundation.
Mark will provide invaluable insight and advice to the Trust as it explores ways in which to bridge the gap between academic research and the third sector in influencing policy and practice.
The Carnegie UK Trust is a charity founded by Andrew Carnegie in 1913. It was the last of the Trusts and Foundations he established. There are some twenty trusts, endowments and institutions endowed by Andrew Carnegie in the UK and Ireland, the USA and across the world.
published on: 4 March 2015