Newcastle University supports the launch of Singapore's first GREAT British Week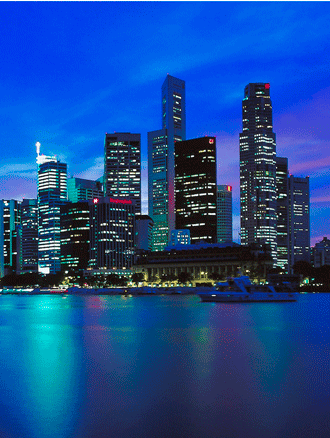 Newcastle University today joined the British High Commission and the British Council in launching the inaugural GREAT British Week in Singapore.
A celebration of the best in British innovation, creativity and education, GREAT British Week involves a range of events and activities, and was announced by the British Prime Minister David Cameron during Singapore President Tony Tan's visit to the UK in 2014. Newcastle University, which ranks in the top 1% in the 2014 QS World University Rankings, is one of the leading sponsors of the event.

Education is one of the UK's most significant exports and Newcastle University has educated several leading figures in Singapore's private sector over many decades. Since 2007, Newcastle's educational offering has been made available locally, with Newcastle University delivering seven undergraduate degrees to students in Singapore in partnership with the Singapore Institute of Technology, Nanyang Polytechnic and Ngee Ann Polytechnic.

Newcastle University will be showcasing its offering to Singaporean students at GREAT British Week's Education UK Exhibition, to be held at Marina Bay Sands on Saturday 7 March, and the Education UK Roadshows which will be held on Monday 9 and Tuesday 10 March at various local and international schools. Speakers from Newcastle University include Professor Geoff Gibson, head of the Centre for Composite Materials Engineering in the UK and Research Director of NewRail, who will present at an aerospace conference on 11 March.

Newcastle University's (Singapore) Dean and Chief Executive, Professor Ehsan Mesbahi (pictured) said: "Newcastle University is delighted to be involved as a key partner in the first GREAT British Week in Singapore. Education truly is one of the best things the UK has to offer and we are honoured to help represent the best of Britain's capabilities in education in Singapore. Innovation and creativity are at the heart of our teaching here, which gels with the Singapore approach and is essential to bring out the best in the future leaders of Singapore."

Newcastle University graduates have strong employment prospects in Singapore, with degrees in disciplines closely aligned with the city-state's strategic challenges and approximately 93% of Newcastle University (Singapore) graduates are employed or undertake further study within six months of graduation. Its students benefit from scholarships and employment opportunities made available through partnerships between the university and leading industry players. With over 50% of students on scholarship in some degrees, Newcastle University has the highest percentage of industry scholarship to student places in Singapore.
published on: 7 March 2015