Commons People - expert plays key role in major new event
Published on: 17 June 2016
A Newcastle University academic has shown he has the 'commons touch' after playing a key role setting up a major new event for hundreds of people working in the arts and humanities.
Common ground
Richard Clay, Professor of Digital Humanities, is also Commons Fellow for the Art and Humanities Research Council (AHRC). He has been one of the driving forces behind the Common Ground event, which will see hundreds of people from universities, the cultural sector, businesses, community groups and charities, gather to exchange and share ideas and celebrate the value of the work they do together and its impact on the world.
Professor Clay, said: "This event promises to be a wonderful celebration of the AHRC Commons community, an opportunity to share knowledge and expertise, to establish new networks and projects, to be inspired, and to further develop the case for the importance of arts and humanities research."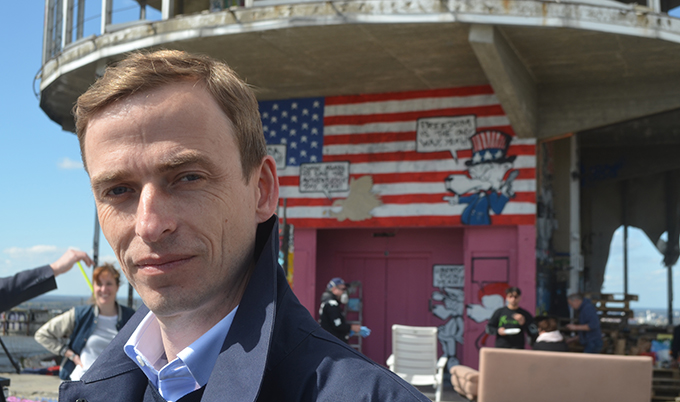 Newcastle experts
A number of other experts from Newcastle University are attending, including Professor Matthew Grenby and Rachel Smith from the Newcastle University Humanities Research Institute. Dr Ian McDonald, Dr Geetha Jayaraman and Dr Tom Schofield from Culture Lab will be there as will Dr Helen Limon from the Newcastle Centre for Literary Arts and Dr Simon Bowen from Open Lab.
The AHRC's commons initiative aims to establish new forums where arts and humanities researchers, from different subject areas and disciplines, can gather with collaborators from other sectors.

Common Ground is free and will feature exhibits, presentations, workshops, performances, debates and cinema screenings. Anyone engaged in, or wanting to engage with, arts and humanities projects, from universities and cultural sectors, to businesses and community groups, is invited to attend. Common Ground take place at the University of York on 21 June.
---
Latest News