Newcastle University retains its top 10 BUCS ranking for sport
Published on: 30 July 2019
A fourth consecutive top 10 ranking has cemented Newcastle's position as a leading performance sport university.
Newcastle University finished ninth overall out of 160 institutions in the British Universities and Colleges Sport (BUCS) table for season 2018/19, scoring 2,542 points, 1,350 league points and 1,192 points through individual, knockout and cup competitions. This is an increase of 8% from 2017/18 and Newcastle University's highest-ever BUCS points total.
Fraser Kennedy, Performance Sport Manager, Newcastle University, said: "A top 10 ranking is a significant achievement and one Newcastle University can be proud of when considering the level of competition that sits within the top 25 institutions. This ranking is a result of all the hard work and commitment that the staff and student athletes have put in throughout 2018/19."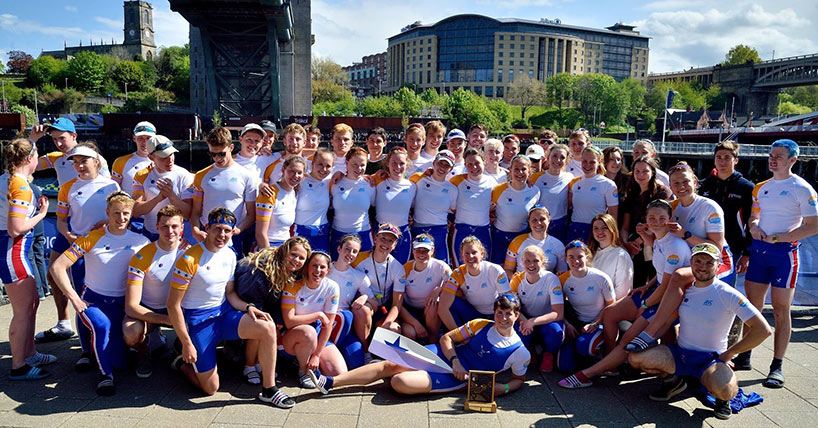 Outstanding year for Team Newcastle
Newcastle entered 83 teams into the BUCS weekly Wednesday sports programme, with 20 teams winning their leagues – its highest number of league titles in any season.
In the Conference Cup competitions Newcastle had six finalists, with Men's Badminton 1sts, Men's Basketball 2nds, Women's Football 1sts, Men's Hockey 3rds, and Men's Tennis 1sts all winning, while the Women's Futsal 1sts reached the final.
The Canoe Club had their best ever set of results in the BUCS Slalom and White Water Racing (WWR) competitions. In the WWR, held on the River Washburn, Yorkshire, the Canoe Club finished in first position overall.
Newcastle University Boat Club were crowned back-to-back BUCS Victor Ludorum Champions. At the BUCS Regatta, held in May at Holme Pierrepont, Nottingham, the men came first overall and the women second which included six gold, seven silver and three bronze medals. This was the best set of results ever for the club. Another significant achievement was the overall domination of the lightweights who won the four, quad and eight beating both the Oxford and Cambridge lightweight crews.
The U23 World Championships in Sarasota, Florida was the best-ever performance for Newcastle University Boat Club. It saw five rowers, one from Ireland and four from Great Britain win four medals - two gold, one silver and one bronze, as well as an eighth place finish.
Building on the success
Newcastle's consistently high performance on the sports field is backed by the investment of almost £32m in new state–of-the-art sports facilities. Opening in autumn 2019, the new University Sport and Fitness Centre will incorporate facilities for a range of sports and leisure activities. The 5,962 square metre building will include an eight court sports hall, four squash courts, multi-purpose rooms as well as a range Sport and Exercise Science Labs, an environmental Chamber and a gait track.
Work at the Cochrane Park Sports Ground to create three floodlit 3G artificial turf pitches, a rowing ergo facility, an extended and improved pavilion and larger car and coach parking is complete.
Colin Blackburn, Director of Sport, said: "These facilities will enable the expansion of our sports programmes and enable more student, staff and the wider community to get involved in sport."
The recruitment of top student athletes from around the world has helped establish Newcastle University as a top performance sport institution. Newcastle welcomed 148 sports scholars who competed across 18 different sports - a record number of sports scholars for the University.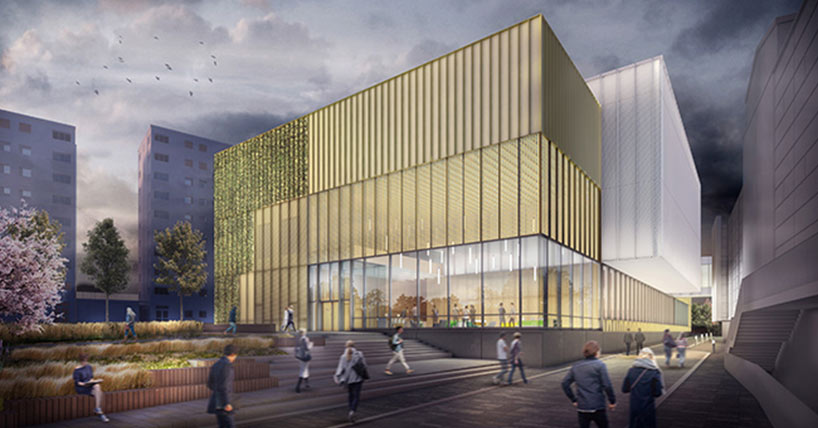 ---
Latest News