Art research takes flight with conference and exhibitions
Published on: 25 July 2019
A project which places modern artworks in historical settings is the subject of two exhibitions and a conference.
A new context
Mapping Contemporary Art in the Heritage Experience is a three year collaboration led by Newcastle and Leeds universities which examines how visitors to attractions such as stately homes react to the modern art which is often placed there. Now, two new exhibitions have opened and an international conference for curators, artists, historians and academics, will take place at the end of the month.

Out of Place, which is on show at Newcastle University's Hatton Gallery until 10 August, takes pieces from the original exhibitions held last year at Gibside, Cherryburn, Belsay Hall and Holy Trinity Church in Sunderland, and puts them in a new context. The idea is to see if the meaning of the work, by artists Andrew Burton, Fiona Curran, Susan Philipsz, Mark Fairnington, Matt Stokes and Marcus Coates, changes when the works are displayed in an art gallery instead of a heritage site.

At the same time, Cherryburn, the former home of famous artist Thomas Bewick, is playing host to a new exhibition by Marcus Coates. Conference for the Birds celebrates the lives of the birds Bewick, depicted in his wood engravings. The audio installation features the voices of seven different birds discussing their lives with each other. The birds, played by wildlife experts discuss topics like migration and predation.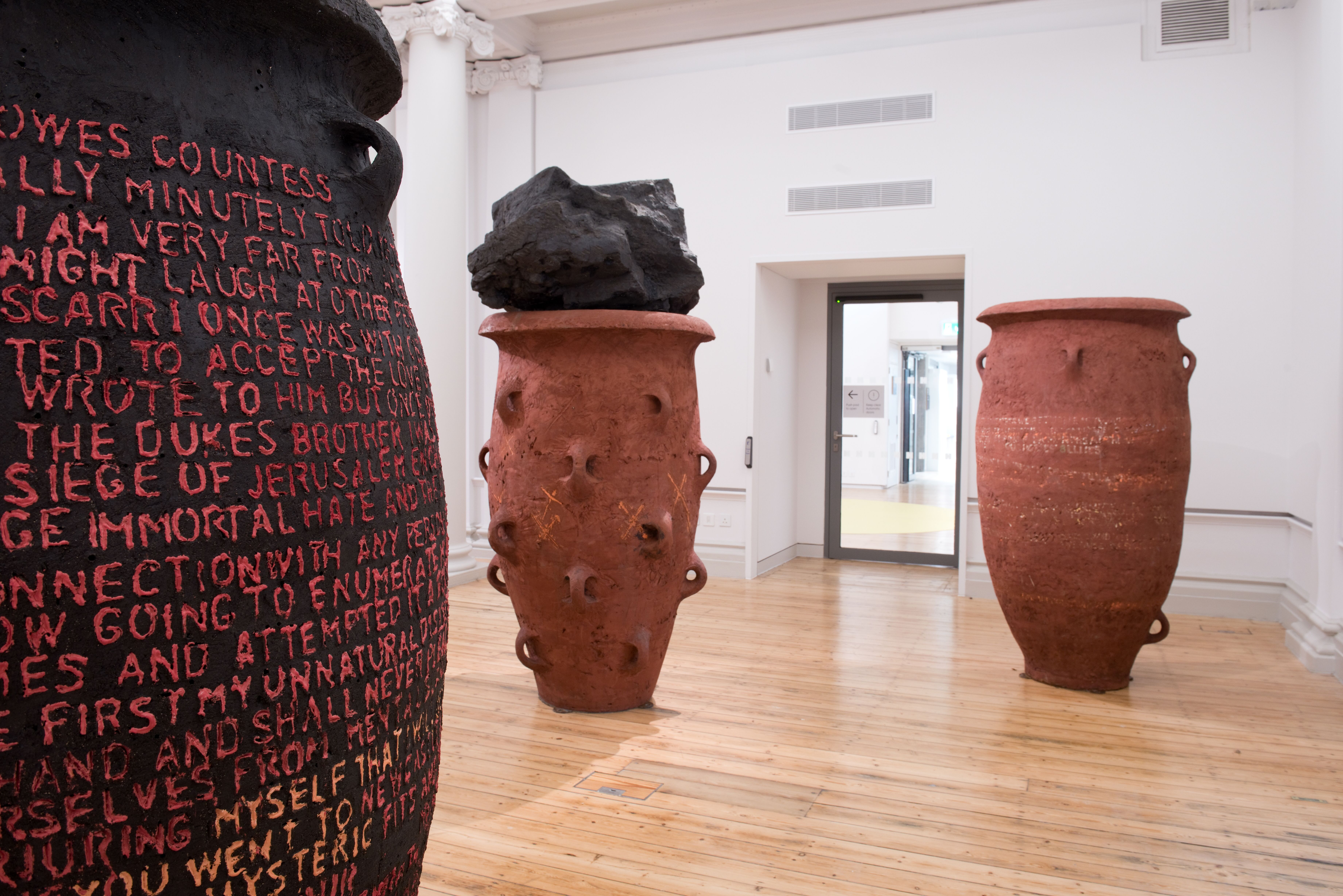 New perspectives
On the 29 and 30th of July, experts from around the world will head to Newcastle to discuss the issues raised by the project at the Mapping Contemporary Art conference. On the first day, John Orna- Ornstein, Director of Curation and Experience, National Trust, which runs Gibside and Cherryburn, will give the keynote speech. Jenny Waldman, Director of 14-18 NOW, the World War I centenary arts commissions, will give the keynote on the second day.

Project lead Professor Andrew Burton, whose sculptures featured at Gibside and are now on show in Out of Place said: "It has been a fascinating journey finding out how audiences and artists engage with contemporary art in historic places. Equally important to us is the value the heritage organisations themselves find in this commissioning new art.

"Contemporary art can be challenging and not everyone thinks it makes a good fit with heritage. But many do find the juxtaposition of old and new stimulating and enjoyable, especially for the way it can open up new perspectives and understanding, revealing new stories about familiar places."

Funded by the Arts and Humanities Research Council (AHRC) Mapping Contemporary Art in the Heritage Experience is conducted by researchers based at Newcastle and Leeds Universities, working in partnership with the National Trust, English Heritage, Arts & Heritage, The Churches Conservation Trust, the Contemporary Visual Art Network and Arts Council England.

Out of Place runs until 10 August. Conference for the Birds is on show until 3 November.
---
Latest News