Newcastle given 'First Class Honours' for environmental performance
Published on: 17 July 2019
Newcastle University has been given a First Class Honours ranking in the latest People and Planet University League.
Consistently high ranking
It is the sixth consecutive time the University has gained the top category award. The institution has been given a score of 61.5% for its environmental policy and performance, one of the highest scores of a Russell Group university. This places it 12th out of 154 universities - rising from 20th place the last time the rankings were produced.
It scores highly for carbon management (100%), waste and recycling (87.5%) and environmental policy (100%). Areas where there has been an improvement in scores include carbon reduction (55%) and water reduction (44.5%).
Professor Julie Sanders, Deputy Vice Chancellor, said: "This achievement is recognition of our commitment to climate change action and the dedicated work of academic and professional services colleagues and students across the University. But while it is very encouraging, we know there is more that we can do - and are doing – to ensure we are as sustainable as possible."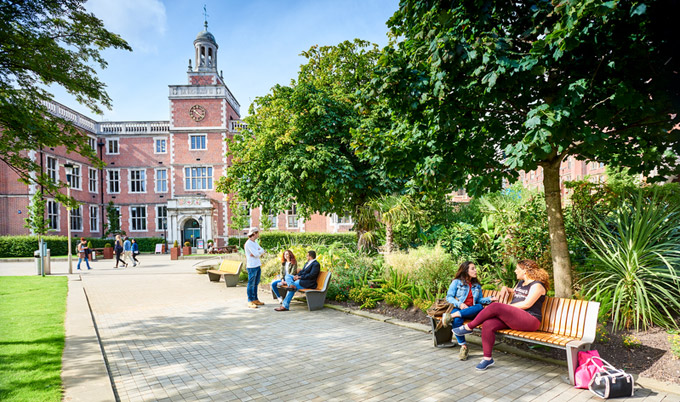 Carbon reduction
Earlier this year, Newcastle University declared a climate emergency and committed to further substantial progress in the de-carbonisation of its activities, with the aim of achieving net-zero carbon emissions by 2040. A series of events bringing together members of the University and partners to work collectively on next steps are planned for later in 2019.
The University's Environment and Sustainability Committee, Sustainability Team and Executive Board are continuing to work with colleagues throughout the University on the implementation plan for delivery on all sustainability related objectives and targets. They have recently considered a revised Environmental Sustainability Policy and travel policy for the University.
The People and Planet League also builds on the ranking published earlier this year by Times Higher Education, which placed Newcastle University 23rd in the world for its commitment to sustainable development.
To produce the People and Planet league table, the student-led network scores universities on a range of ethical and environmental measures using publically available information across a range of policy areas including Education for Sustainable Development, Engagement and Sustainability Staff.
While the league gives an indication of the University's sustainability performance it doesn't reflect all of the work being carried out, particularly in the areas of Workers' Rights and Ethical Investment.
---
Latest News