Pushing the body's limits to highlight organ donation
Published on: 19 August 2019
Scores of people enjoyed a fun day of interactive exercise workshops designed to test and measure the body's strength and fitness as part of the World Transplant Games.
Families visited Newcastle University's campus on Saturday for a Sports Science event, where they assessed their flexibility and power; and their body's reaction times under high-pressure situations.
Alongside the Sports Science event, a free conference took place, called 'Life Saver to Life Changer', where experts and those affected by organ donation found out more about the latest medical developments in transplantation.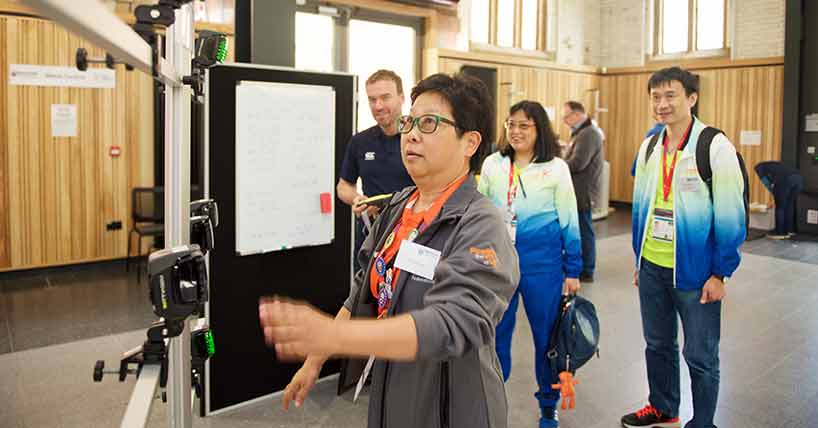 Hundreds attended event
Professor Andy Fisher, Dean of Clinical Medicine at Newcastle University's Faculty of Medical Sciences, said: "We are delighted by the tremendous success of the events run by Newcastle University at the weekend to mark the opening day of the World Transplant Games.
"Our symposium was attended by nearly 200 people, including team doctors, physiotherapists, as well as transplant recipients participating in the Games. They heard cutting-edge presentations about sport, nutrition and exercise, as well as participating in several topical workshops.
"The Sports Science event for the public was hugely popular with those attending given the opportunity to test their fitness using the latest technology available through Newcastle University's Sports Science team."
Participants of all ages enjoyed a variety of activities, including a 'sit and reach test' to assess flexibility, a 'grip dynamometer' to measure strength, and a light reaction game to test speed and agility.
Schoolboy Andrew Henderson, seven, from Gosforth, was at the event with his mum, Andrea, and they both enjoyed doing the tests.
Andrew said: "It was really good, my favourite things were testing my strength and also learning about muscles and organs. I liked the model of the body that you could take the organs in and out of like a jigsaw.
"I'm going to tell my friends at school about why people donate their organs."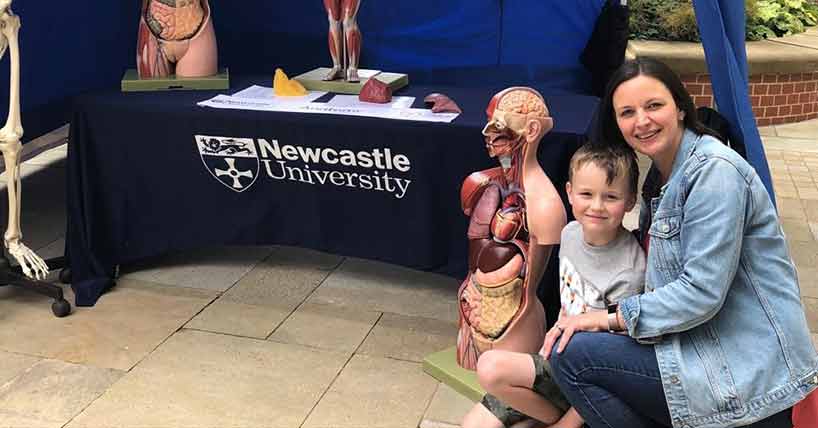 Organ donation awareness
All this week, thousands of transplant athletes and their family and friends have descended on the North East for the World Transplant Games.
Participants from 59 countries, including Azerbaijan, Ethiopia, Kenya, Mongolia and Nepal, are taking part in the global event to help raise awareness of organ donation.
Chung Yuen Yi has travelled from Hong Kong for the Games and attended Newcastle University's Sports Science event with her teammates.
She said: "It is very good to see so many people here at Newcastle University enjoying the World Transplant Games and promoting organ donation."
There are currently more than 6,000 people in the UK waiting for a transplant and since April this year 1,331 people have had a new organ.
Transplant athletes from as young as six to 84-year-olds will enjoy a range of sporting challenges for the Games, including archery, athletics, cycling, darts, golf and volleyball.
The World Transplant Games is on until Friday http://worldtransplantgames.org/
---
Latest News