New programme to help teens in the region become doctors and lawyers
Published on: 23 August 2019
A new partnership between the Sutton Trust and Newcastle University will support teenagers from the North East to access careers in law and medicine.
For the first time, Newcastle University will deliver the Sutton Trust's successful Pathways to Law and Pathways to Medicine programmes, two-year schemes for 16-18 year olds that aim to improve access to the legal and medical professions.
Students will be supported to build the knowledge, skills and confidence needed to go into higher education and the workplace. They'll gain access to work experience placements, experience undergraduate learning through lectures and workshops, network with lawyers, doctors and other professionals, and take part in social activities.
The new Pathways programmes at Newcastle University will support 65 high-achieving, low-income students next year. Newcastle will be the first university in the North East to deliver the Pathways programmes, joining Leeds, Liverpool, Manchester, Nottingham and Nottingham Trent in offering young people the opportunity to gain insight into the professions.
The programmes will benefit local students living within commuting distance from the university. The regional expansion marks an important step towards improving access to the professions for students in all regions of England.
The new collaboration between Newcastle University and the Sutton Trust means that the Trust now works with 13 partner universities across England to deliver the Pathways to Law and Pathways to Medicine programmes.
The Sutton Trust's Pathways programmes are designed to widen access to the professions, providing both academic and sector specific support to help young people to make informed choices about their career paths. The programmes aim to be CV-building, offering work experience placements, a programme of after-school and weekend events, and the chance to attend a four-day residential conference packed with talks, skills sessions and networking opportunities.
In 2019, the Sutton Trust's Pathways programmes will offer around 500 in law and 160 places in medicine, to state school students from across the country wanting to gain insight into the professions.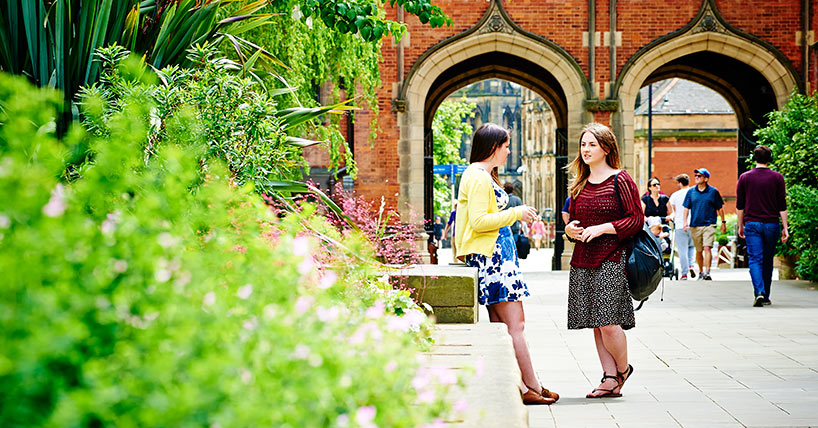 Offering talented young people the chance to change their life
Lucy Backhurst, Director of UK Recruitment, Admissions and Progress at Newcastle University, said:
"We're delighted to be partnering with the Sutton Trust on the Pathways to Law and Medicine programmes. Our shared ambition is to achieve genuine diversity in these professions, and we know from the Sutton Trust's evidence-base that the extra support these vital programmes provide, will bring this ambition a step closer to reality."
James Turner, chief executive of the Sutton Trust, said:
"Our Pathways programmes are a great way for the professions to nurture and support talent they would not otherwise reach. We are thrilled to begin this new partnership with Newcastle and offer dozens of talented young people in the North East the chance to change their life. Newcastle University offers a great education which we want our students to experience, as well as great prospects in life."
Opening career paths
Dr Joshua Jowitt, Lecturer in Law at Newcastle University Law School, was the first in his family to do A Levels and go to university after successfully completing the Sutton Trust UK Summer Schools programme. He graduated in Law from Homerton College, Cambridge in 2009.
He said: "I'm thrilled to be involved in bringing the Sutton Trust's Pathways to Law programme to Newcastle Law School. I attended a Sutton Trust Summer School myself back in 2005, so I know first-hand the difference that participating in a programme like this can have on young peoples' lives. This is the first time the Pathways programme has been offered in the North East, and I can't wait to provide the same opportunity that benefited me almost fifteen years ago to students in my local area. It's vital to our communities that we let people know that these career paths are open to anyone, regardless of their background."
The Sutton Trust's Pathways programmes are open to all Year 12 students who attend - and have always attended - a state school or college in the UK, and to pupils who live within a commutable distance to the university they are applying to. There are then additional eligibility criteria which include having been eligible for free school meals, being the first in their family to attend university and achieving 5 GCSEs at grades 7 to 9.
Analysis of UCAS data last year found that young people who took part in the Sutton Trust's Pathways to Law programme between 2006 and 2016 were three and a half times more likely to receive an offer from a top university than their classmates with similar grades and from similar backgrounds.
Applications for Pathways programmes open on 23rd August.
Press release adapted with thanks from the Sutton Trust.
---
Latest News