World Transplant Games event
Warm up for the World Transplant Games with Newcastle University
Published on: 6 August 2019
Families are being encouraged to take part in a fun day of interactive exercise workshops designed to test and measure the body's strength and fitness.
Sports Science experts at Newcastle University will be offering a variety of free activities on campus later this month, which are open to the public to assess their fitness levels.
Sessions will include looking at what happens to the heart during different types of exercise; how flexible and powerful people are; and the body's reaction times under high-pressure situations.
The Sports Science Event is being held to coincide with the World Transplant Games, which takes place in Newcastle and Gateshead from August 17th to 23rd.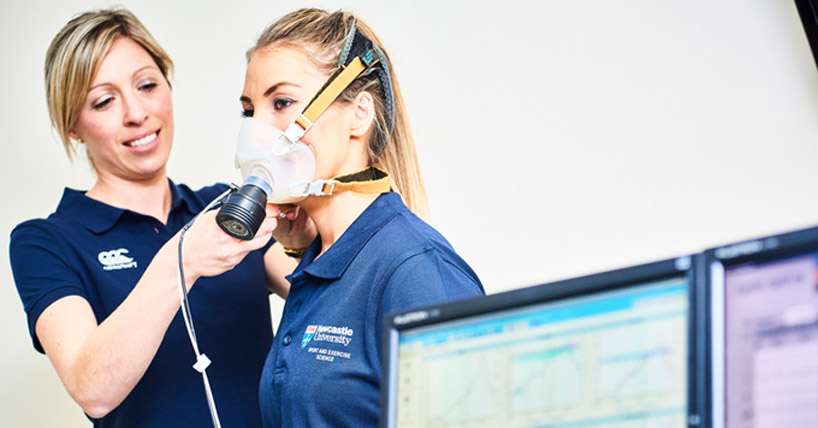 Showcasing the University's work
Emma Stevenson, Professor of Sport and Exercise Science at Newcastle University, is one of the lead organisers of the Sports Science Event.
She said: "We are delighted to support the World Transplant Games and have the opportunity to showcase how Sport and Exercise Science can help to support and benefit not only elite athletes but anyone who is taking part in exercise or physical activity.
"The World Transplant Games is a fantastic display of performance across many sports and many abilities, and it is a true celebration of transplantation and the benefits of sport and exercise to human health."
Participants from 60 countries across the world will travel to the North East to compete in the World Transplant Games, raising awareness of the importance of organ donation.
Celebrating organ donation
Alongside the Sports Science Event, a free symposium will take place at Newcastle University, called 'life saver to life changer', where hundreds of experts and those affected by organ donation will find out more about the latest medical developments in transplantation.
The symposium will also highlight the contribution of Newcastle University and Newcastle Hospitals to the field of transplantation medicine and healthy lifestyle.
Judith Williams, who has helped organise the Sports Science Event and symposium, said: "Telling the story of transplantation medicine in Newcastle and witnessing its impact is a privilege.
"These events will enable Newcastle University to underline the importance of its pioneering work, bringing organ donation and health promotion to a new and wider audience."
Anyone can participate in the Sports Science Event, which will take place from 10am-4pm on Saturday, August 17th, at the Boiler House and Union Lawn, Newcastle University Campus. No need to book in advance.
For more information about the event and how to take part visit: http://worldtransplantgames.org/symposium/
---
Latest News