Student celebrates quadruple success at World Transplant Games
Published on: 27 August 2019
Newcastle University student Sam Pooley was all smiles as he proudly showed off his World Transplant Games medals.
The kidney transplant recipient became a top competitor when he scooped four medals at the week-long event, beating tough competition from around the world.
Sam won two silver medals in the 4 x 100m relay and the long jump, and two bronze medals in 100m and 200m.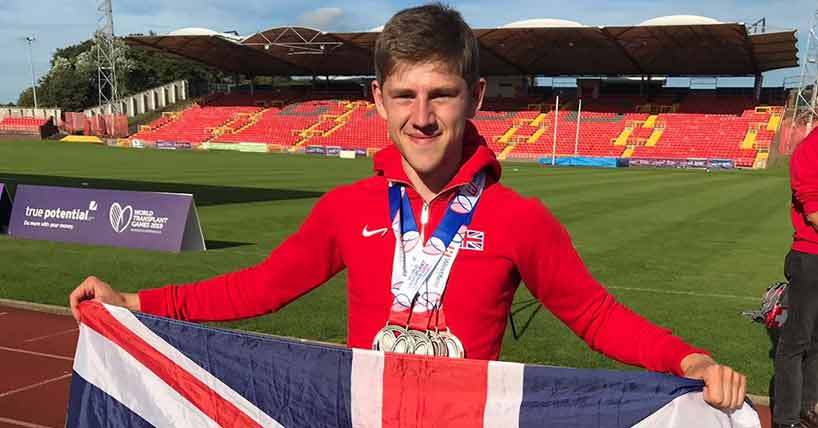 Delighted by success
The 20-year-old said: "It has been an honour to compete for my country against the best in the world and come out with four medals.
"Having the support of my family, my friends, my coaches and my club has made this all worthwhile.
"The World Transplant Games allow us to raise awareness for blood and organ donation as well, which is why these Games are so special and I cannot thank my donor family enough for giving me a second chance at life."
A complication at birth meant that Sam almost died when the umbilical cord got stuck around his neck, sending his body into total shutdown and organ failure.
He was left on kidney dialysis for a few years and eventually required a kidney transplant aged four from an anonymous donor.
But, astonishingly, after more than a decade, the Archaeology and Ancient History student is going from strength-to-strength and is living life to the full.
He said: "My donor has had a major effect on my life and my family's. I make sure that I enjoy every moment and I'm determined to succeed.
"I am one of the luckier ones as I received an organ and I'm living well with it as I keep fit and healthy, but there are some who are much less fortunate and organ donation awareness is needed.
"People should discuss with their family whether they want to donate their organs when they die. One deceased donor can save up to eight lives through organ donation so it's an important conversation to have."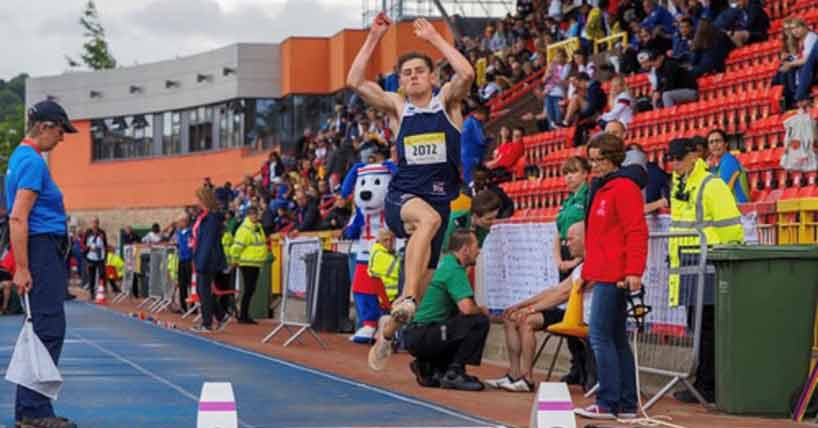 Grateful to organ donor
Sam has been training with Newcastle University's Athletics and Cross Country club, who have helped him gain full fitness and reach a high standard of ability.
It is the third World Transplant Games he has taken part in and, over the years, he has won medals in Argentina and South Africa. Just last month, he scooped two silvers and a gold at the British Transplant Games.
Sam has had his donated kidney for 16 years and, since the average lifespan of a donated kidney is a decade, he is expected to need another organ in the future.
He said: "I am very grateful for the help of the Newcastle University athletics team. The facilities at the University and in the North East are fantastic so I have been pushed hard to achieve my best."
There are currently more than 6,000 people in the UK waiting for a transplant and since April this year 1,331 people have had a new organ.
All last week, thousands of transplant athletes and their family and friends descended on the North East for the World Transplant Games.
Participants from 59 countries, including Azerbaijan, Ethiopia, Kenya, Mongolia and Nepal, took part in the events.
Transplant athletes from as young as six to 84-year-olds enjoyed a range of activities, including archery, athletics, cycling, darts, golf and volleyball.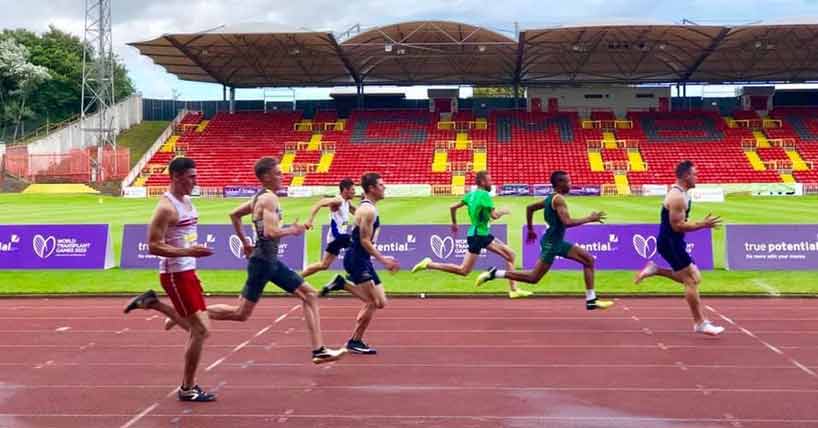 ---
Latest News