New climate emergency writer-in-residence role created
Published on: 20 September 2019
Newcastle University partners with New Writing North for creative collaboration
Unique and vital role
On 20 September the board of New Writing North joined many other businesses and communities and declared a Climate Emergency, encouraged by the feelings of its staff, who joined young people in Newcastle in the global climate protest.
The organisation is now considering what role it plays in telling the story of climate warming. New Writing North wishes to use its position as a commissioner, promoter and developer of writers, and as a champion of reading, to do all it can to help raise awareness and understanding of the climate emergency.
In partnership with Newcastle University, which declared a climate emergency in April 2019, New Writing North has created a new residency post for an exceptional writer to help develop this thinking and to work with New Writing North and Newcastle University on further actions.
"We believe that arts and culture have the power to change the way we think, can help us explore possible new futures and ways of living, examine the gap between what we know and what we do, deepen empathy, and ultimately, inspire action," said New Writing North in a statement. "Writers respond to the world through words, and craft the stories that shape us. As such, we believe that they have a unique and vital role to play in activism and in creating a new narrative for the world."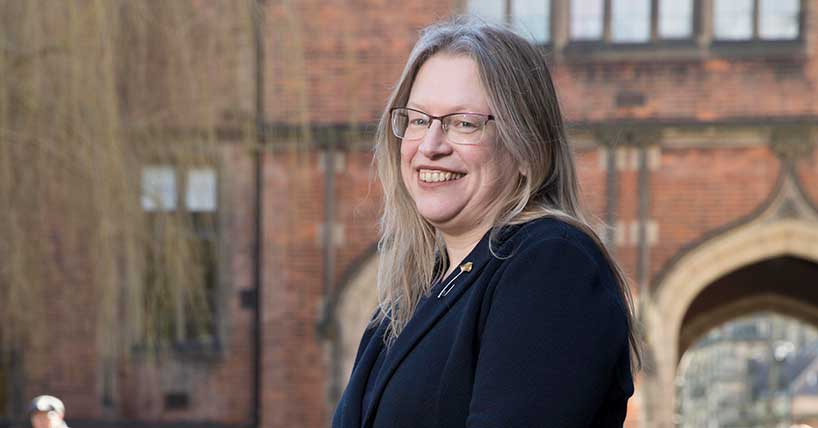 A clarion call
Professor Julie Sanders, Deputy Vice-Chancellor, Newcastle University, said: "We are genuinely excited about this creative collaboration. The stories we tell will be crucial to imagining the radical futures required by the climate emergency."
Claire Malcolm, Chief Executive of New Writing North, said: "The day of action is a clarion call to all organisations to explore not only their own impact, but also what they can do creatively and within their business practice to enable change.
"Our new Climate Emergency Writer-in-Residence will play a key role in defining how we can harness the power of creative writing and reading to respond to the challenge of the climate crisis. The writer will not only generate new creative work, but work with us to interrogate the role of writers in relation to the crisis. They will challenge the organisations, and the wider sector, to push climate change up the agenda."
The appointed writer will be expected to undertake a period of research and consultation, which will include engaging with scientists, activists, thinkers, students, and communities and with fellow writers. This work will manifest in newly commissioned work and New Writing North will work with the writer to devise further commissions, events, and actions that make best use of its assets to debate, lobby, and enable positive change.
Applications for the Climate Emergency Writer-in-Residence are open now until 1 November 2019.
Press release adapted with thanks from New Writing North
---
Latest News