Diplomatic visits boosts links between Newcastle University and China
Published on: 6 September 2019
Newcastle University and China have celebrated their long-standing partnership with a visit by the Consul General.
The Chinese delegation, led by Mr Zheng Xiyuan, Consul General of The People's Republic of China in Manchester, visited Newcastle University to mark the contribution of students from China to the University and the city. The delegation met senior University figures, toured research facilities at the Faculty of Medial Sciences and visited Newcastle Helix.
Mr Xiyuan said: "Four historic Chinese naval ships were built in Newcastle in the 1880s. They have a symbolic significance for the Chinese people and we very happy to have such an historic relationship with the city of Newcastle.
"The city of Newcastle has undergone a huge transformation and it is clear that Newcastle University has played a pivotal role in this transformation. We are delighted to visit and to have so many students studying here."
Professor Chris Day, Vice-Chancellor and President, Newcastle University, welcomed Mr Xiyuan.
He said: "We have almost 2,000 students from China and they form an important part of the vibrant and supportive community that is Newcastle University.
"Our strong links with China are demonstrated this week as we welcome the group led by the Consul General to see some of the exciting work that is happening here at Newcastle in advancing cancer treatments and tackling antibiotic resistance.
"By deepening our engagement and sharing our approaches to complex global challenges like these, our universities can continue to lead the world in training high-quality students and producing world-leading research.
"As we foster links between our universities and countries, we are able to create exciting opportunities to further our exchange of ideas and knowledge to develop solutions to some of the most pressing problems facing the world today."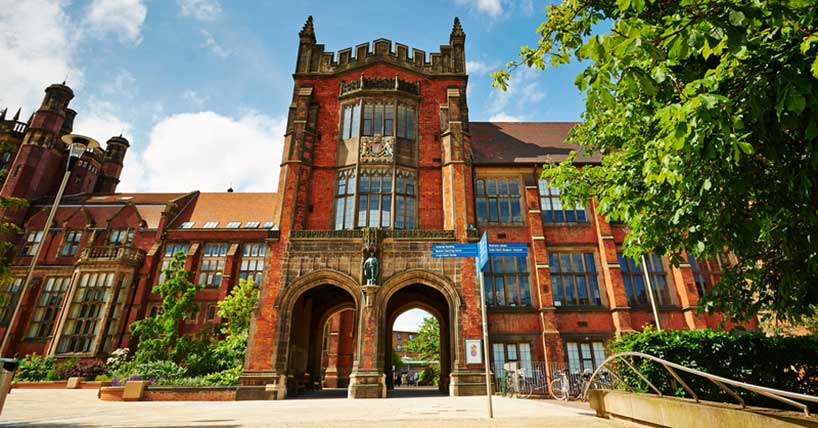 Long-standing partnerships
The University's active partnerships in China include: Shanghai Jiao Tong University, Xiamen University, Jiangnan University, Zhejiang University, Harbin Institute of Technology and Wuhan University
There are currently over 1,800 students from China studying at Newcastle University. Students from China make up the largest group of international students, who come from over 130 countries to study at Newcastle University.
The latest International Student Barometer (ISB) results demonstrate a high level of satisfaction among students from around the world, with 92.5% of respondents stating they were satisfied and 95.6% saying they are happy at Newcastle University.
---
Latest News