Architecture and Urban Planning
BA Honours
UCAS code: K190
Full time
3 years
Next start date: September 2020
This multidisciplinary degree will help you expand your knowledge and develop expertise in the fields of architecture and urban planning.
Fees (per year)
UK/EU: £9250
International: £19800
Entry requirements
A Level: ABB
IB: 32 points
UCAS Institution name and code:
Work placement opportunity
Study abroad opportunity
Course overview
This degree engages you in the processes involved in the production of the urban spaces that shape our cities, from the design of buildings and urban spaces to the consideration of urban issues.
You'll be inspired by the work of innovative architects and planners whose approach aims to encourage people to actively participate in the design of their environment.
You will study a range of modules spanning our expertise in architecture, urban design, social and political theory. You'll also select from modules in history and sociology, urban planning and informal housing and development, and social enterprise, economics and business.
Your understanding of how architecture and cities can be developed will be supported through design projects, historical examples and theoretical ideas.
Quality and ranking
4th in the UK for research power and intensity – Research Excellence Framework 2014
8th in the UK – The Complete University Guide 2020
8th in the UK – The Times/Sunday Times Good University Guide 2020
top 100 – Architecture category – QS World University Rankings by Subject 2019
top 200 – Arts and Humanities category – Times Higher Education World University Rankings by Subject 2018
90% overall satisfaction score – National Student Survey 2019
Teaching excellence
TEF Gold
A ringing endorsement of Newcastle University's long tradition of excellence in teaching.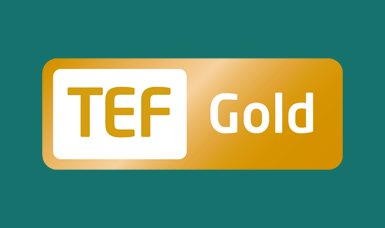 Modules and learning
Modules
The information below is intended to provide an example of what you will study.
Most degrees are divided into stages. Each stage lasts for one academic year, and you'll complete modules totalling 120 credits by the end of each stage.
Our teaching is informed by research, and course content changes periodically to reflect developments in the discipline, the requirements of external bodies and partners, student feedback, or numbers of students interested in an optional module.
Full details of the modules on offer will be published through the Programme Regulations and Specifications ahead of each academic year. This usually happens in May.
Through a varied series of design projects, workshops and visits, we'll introduce you to key design skills. You'll gain an understanding of scale and context and develop spatial imagination as well as an understanding of materiality and structural issues at stake. These will underpin your design work and help you communicate your ideas verbally and visually.
You'll gain a deeper understanding of the development of urban architecture and theories of alternative practice. Design modules will enhance your skills and help you develop an understanding of a greater range of scales related to 20th-century heritage. You'll also develop your research skills and prepare for your dissertation.
You'll undertake a dissertation on a topic of your choice, as well as engaging in a community live design project supporting a local organisation where you can see theory in practice.
Teaching and assessment
Teaching methods
This programme provides a mix of studio design projects and traditional teaching. A typical week will involve working in the studio, either in groups developing design projects or working independently.
Methods include:
tutorials and support
traditional lectures and seminars
site visits and library-based research
individual and group project work
Assessment methods
You'll be assessed through a combination of:
Assignments – written or fieldwork

Dissertation or research project

Examinations – practical or online

Reflective report/journal
Skills and experience
Practical skills
You'll learn about the design process through a series of design projects. You'll gradually develop your architectural thinking, skills and knowledge working in our well-equipped studios.
You'll also gain an understanding of architectural design through working with drawing and model-making in Stage 1, and Adobe Suite and CAD software in Stage 2.
In Stage 3 you'll have the chance to participate in a live community project, seeing theory put into practice.
Chat to a student
I went for my course because it's a vibrant mix of design and social science modules, which all interconnect but also allow you to study a broad range of content no matter what your interests are!
Opportunities
Study abroad
Experience life in another country by choosing to study abroad as part of your degree. You'll be encouraged to embrace fun and challenging experiences, make connections with new communities and graduate as a globally aware professional, ready for your future.
You can choose to spend up to a year studying at a partner institution overseas.
If you choose to study abroad, it will extend your degree by a year.
Find out more about study abroad
Work placement
Get career ready with a work placement and leave as a confident professional in your field. You can apply to spend 9 to 12 months working in any organisation in the world, and receive University support from our dedicated team to secure your dream placement. Work placements take place between stages 2 and 3.
You'll gain first-hand experience of working in the sector, putting your learning into practice and developing your professional expertise.
If you choose to take a work placement, it will extend your degree by a year. A work placement is not available if you're spending a year studying abroad. Placements are subject to availability.
Facilities and environment
Facilities
As an Architecture and Planning student, you will split your time between our dedicated Architecture building and the newly refurbished Henry Daysh Building, opening in January 2020.
You will have access to a fully equipped analogue workshop and casting space as well as state-of-the-art digital fabrication facilities, including:
3D printers
a CNC router
laser cutters
Design studios
Our design studios include CAD facilities and drawing boards. We have dedicated AUP Studio Space with limited access however, you will have access to studio space 24/7 elsewhere in the School.
Other facilities
You will also benefit from:
Archiprint facilities, 5x A0 Printers, 2 x A0 scanners, A3 scanners available in studio rooms
student-run Kofi bar providing a social space for you to meet with staff and fellow students
You will collaborate with artists and engineers to test design ideas at 1:1 scale, and explore alternative forms of practice with community projects.
Take a virtual tour of the Architecture facilities
Support
Parenting scheme
This scheme aims to help you adapt to student life and get the most out of your time here by putting you in contact with current undergraduate students who can share their knowledge and experiences.
Dedicated Student Recruitment and Wellbeing Manager
This key staff member offers support if you are experiencing particular issues that are affecting your performance whilst at University.
You can discuss confidential problems with them and receive relevant support and advice. They will also offer guidance about other University services that may be of benefit.
Your future
Developing your employability
We will help you to develop a range of transferable skills that employers look for in new graduates. These skills have helped graduates find employment in numerous fields such as:
teaching
property development
construction management
planning
urban design
landscape architecture
Employability at Newcastle
96% of Newcastle University graduates progressed to employment or further study within six months of graduating, with 85.5% in graduate-level employment or further study.
Take a look at the most recent data available for our graduates. See what they have gone on to achieve and be inspired to follow in their footsteps.
Statistics are based on what graduates were doing on a specific date, approximately six months after graduation (Destinations of (undergraduate and postgraduate UK domiciled) Leavers from Higher Education Survey 2016/17).
Make a difference
Careers support
Our award-winning Careers Service is one of the largest and best in the country, and we have strong links with employers. We provide an extensive range of opportunities to all students through our ncl+ inititiative.
Additional information
If you graduate from this degree with a 2:1 or above, you'll automatically receive an offer to study our MA Urban Design programme upon application. You may be considered with a 2:2 but an interview will be required.
The Route to Royal Town Planning Institute Accreditation
The route to receiving Royal Town Planning Institute accreditation is a 5-year programme. Beginning with the BA (Hons) Architecture and Urban Planning degree, followed by the Certification of Planning Practice and concluded by the MA in Urban Design. To qualify for this accreditation students must opt for the RTPI approved modules during their studies.
Students taking the RTPI pathway will receive full accreditation from the Royal Town Planning Institute
Transfer opportunities
This wide-ranging degree opens up a great variety of career paths in the built environment. However, we understand that you may not yet be sure exactly where your architectural/planning interests lie. If you have acquired the relevant skills in Stage 1, you may be eligible to transfer to another similar degree within the School if you find your interests change, such as:
Entry requirements
All candidates are considered on an individual basis and we accept a broad range of qualifications. The entrance requirements below apply to 2020 entry.
International Baccalaureate
32 points
Other UK qualifications (and PARTNERS)
Qualifications from outside the UK
English Language requirements
PARTNERS
Through our PARTNERS programme, you could receive an offer up to three grades lower than the typical requirements, and get support throughout the application process. To apply through PARTNERS, you must be based in the UK and meet our eligibility criteria.
Entrance courses (INTO)
International Pathway Courses are specialist programmes designed for international students who want to study in the UK. We provide a range of study options for international students in partnership with INTO.
Find out more about International Pathway Courses
Admissions policy
This policy applies to all undergraduate and postgraduate admissions at Newcastle University, including Newcastle University London. It is intended to provide information about our admissions policies and procedures to applicants and potential applicants, to their advisors and family members, and to staff of the University.
Portfolio information
To showcase your understanding and appreciation of the built environment, all candidate must submit a portfolio of artwork as part of the application process.
Find out everything you need to know about collating and submitting your portfolio.
Tuition fees and scholarships
Tuition fees for 2020 entry (per year)
International Students
£19800
The maximum fee that we are permitted to charge for UK students is set by the UK government.
As a general principle, you should expect the tuition fee to increase in each subsequent academic year of your course, subject to government regulations on fee increases and in line with inflation.
You will be charged tuition fees for each year of your degree programme (unless you are on a shorter exchange programme).
The tuition fee amount you will pay may increase slightly year on year as a result of inflation.
Year abroad and additional costs
For programmes where you can spend a year on a work placement or studying abroad, you will receive a significant fee reduction for that year.
Some of our degrees involve additional costs which are not covered by your tuition fees.
Find out more about:
Scholarships
Find out more about:
Open days and events
UK open days
There's no better way to get a feel for Newcastle University than to come and visit our beautiful campus, located in one of the UK's most exciting student cities. The dates are now confirmed for our Undergraduate 2020 Open Days:
• Friday 26 June
• Saturday 27 June
• Saturday 19 September
Each open day is from 9am to 4pm.
Sign up for alerts, and we'll let you know when you can book to attend next Open Day.
You can also meet us at exhibitions across the UK.
Or you can join us for an event at our London Campus.
Worldwide events
We regularly travel overseas to meet with students interested in studying at Newcastle University. Visit our events calendar to find out when we're visiting your region.
How to apply
Apply through UCAS
To apply for undergraduate study at Newcastle University, you must use the online application system managed by the Universities and Colleges Admissions Service (UCAS). All UK schools and colleges, and a small number of EU and international establishments, are registered with UCAS. You will need:
the UCAS name and institution codes for Newcastle University (NEWC/N21)
the UCAS code for the course you want to apply for
the UCAS 'buzzword' for your school or college
If you are applying independently, or are applying from a school or college which is not registered to manage applications, you will still use the Apply system. You will not need a buzzword.
Apply through UCAS
Apply through an agent
International students often apply to us through an agent. Have a look at our recommended agents and get in touch with them.
Get in touch
By Phone
Contact us on +44 (0) 191 208 3333. We're open 9.00 to 17.00 every week day except Wednesday (10.00 to 17.00).
Online
Live chat
Chat now
Social Media